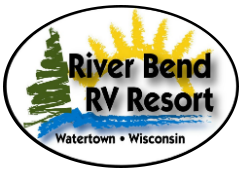 We look forward to having you and your family and friends camp at River Bend Resort! This sheet will help familiarize you with the campground. Prior to your arrival, please let Us know if there have been any changes to your cam pong unit or the number of people camping with you (Wisconsin State Law prohibits more than 6 unrelated adults per campsite).
We often fill up on weekends from Memorial Day Weekend to Labor Day Weekend. It is unlikely that once you arrive, we will be able to relocate you. Once you have reserved your site and payment has been made. It is NON-REFUNDABLE.
If you have any questions, please give us a call at 920-261-7505. Thanks again, and we Look forward to your visits!
River Bend hosts overnight campsites, rental units, and seasonal sites. All sites include Water and electric. A bar and restaurant, general store, dump station and a trash compactor are available. The camping fee includes a swimming pond with Wibit, waterslides, sandy beach, basketball, shuffleboard, horseshoes, volleyball, playgrounds, and various scheduled activities! We have coin-operated showers, laundry and game room.
Deposits are required for miniature golf, canoes, bicycles and pedal carts. We have limited food service on weekdays and full food service and bar available on weekends. There are planned activities scheduled on weekends for all ages. Picnic tables and fire pits are on each site.
Campsites: Check-in time is 2pm and check time is 1pm.

Rental Units: Check-in time is 3pm and check-out time is 11am.
Pets are welcome but must be kept quiet, on a leash and not left unattended outside of your camper. You are expected to clean up after your pet. Pets are not allowed in any building, or any rental unit nor are they allowed in the swimming pond or on the beach. All pets are to be updated on all vaccinations before visiting the campground. Upon departure, your site must be clean and ready for the next camper who may not have a pet.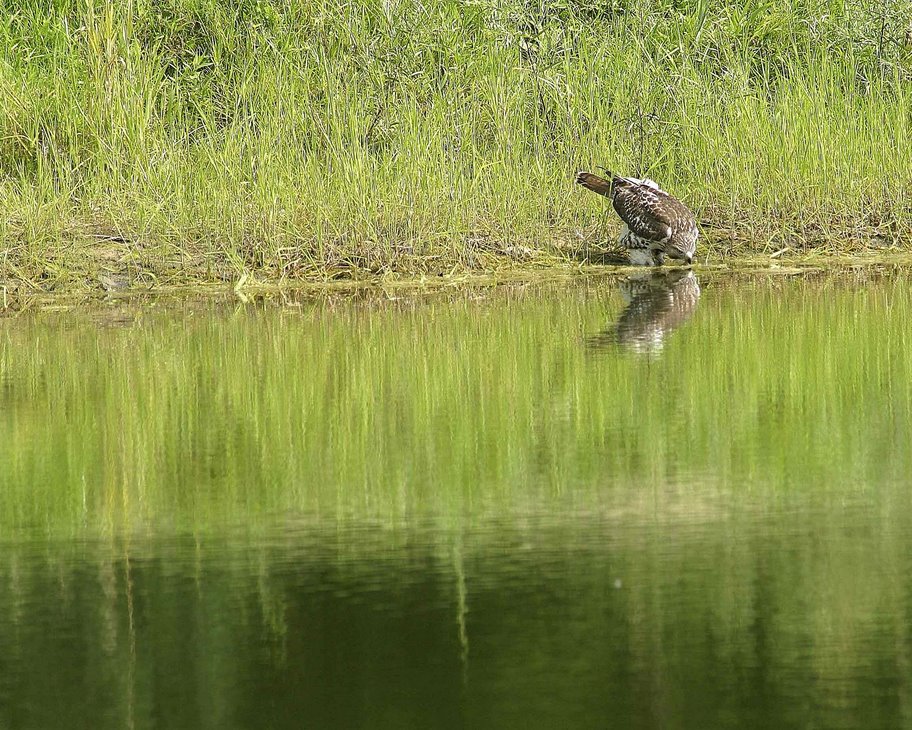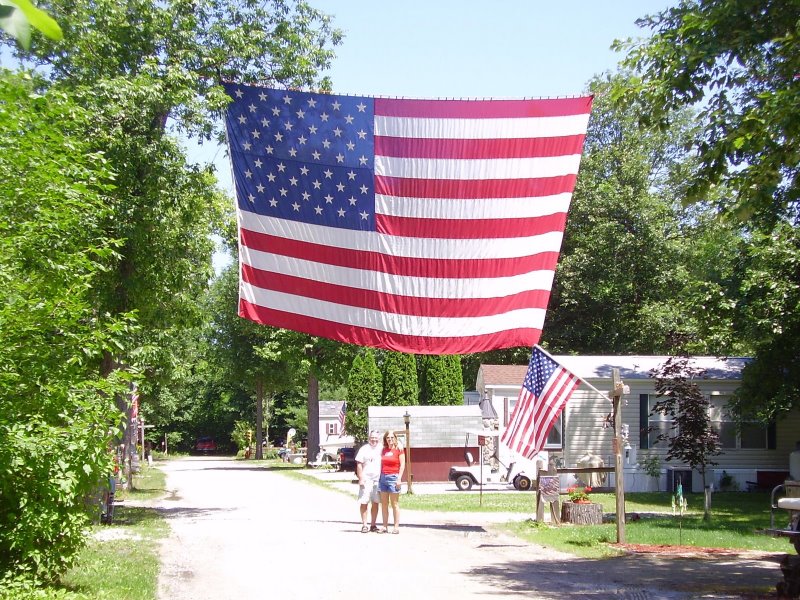 All rental units come with air conditioning, heat refrigerator, microwave, coffee maker, toaster, TV with VCR/DVD, picnic table, deck, and fire pit. Please bring your own bedding and blankets, pillows, kitchen utensils, plates, cups, pots/pans, etc. A credit card or cash deposit of $100.00 is required upon check-in.. when departing the deposit will be refunded as long as the unit is returned to the same condition it was upon arrival. Your deposit will be charged for any damage. Smoking is not allowed inside of the rental units. Pets are not allowed in the rental unit or on the sites of the rental units.
For the enjoyment of all our campers, especially those with young children, we will enforce "Quiet Hours" between 11pm and 8am.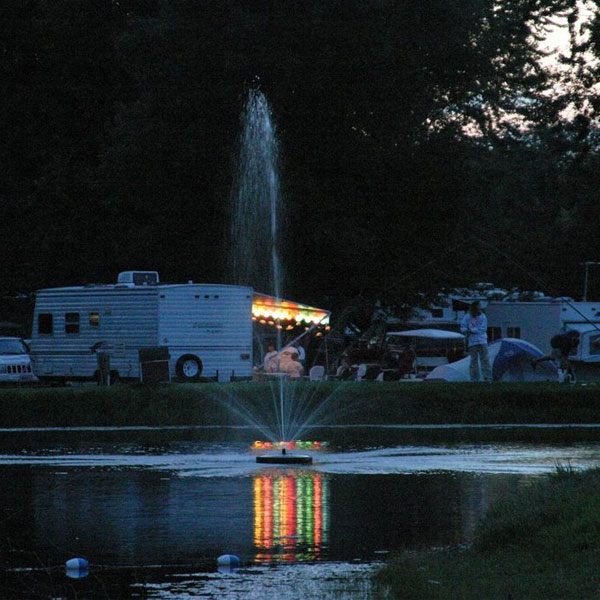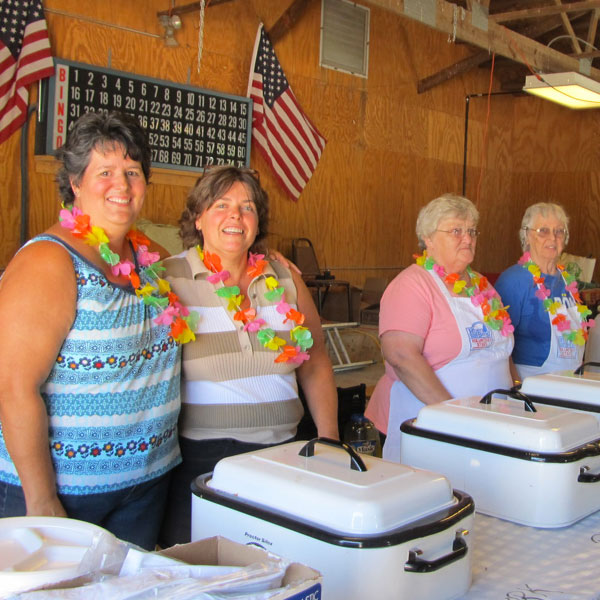 In-season, our General Store is open Sunday-Thursday 8am to 8pm, and Friday and Saturday from 8am to 10 pm. The store carries groceries, beverages, ice, firewood, camping supplies, insect repellants, sunscreen, and an amazing assortment of fun stuff for kids of all ages! Store hours, as well as other hours are subject to change based on the weather and patron traffic.
Reservations are requested. All reservations must be paid in full at time of booking by credit card or by check/cash. RESERVATIONS ARE NON-REFUNDABLE. For group reservations, an individual name must be assigned to each site being reserved and payment must be made for each site at the time of booking the sites.
Camping is an outdoor experience. We hope the weather will be gorgeous during your stay and with that said, we apologize in advance if your stay with us was to hot, to cold, to wet, to dry or to windy. We do have insects at our campground so please bring the necessary supplies or stop by the General Store for anything you need.
Only golf carts and Yard Sport 4X2's is allowed in the park.
All golf carts and Yard Sport 4X2; s must be registered with Public Safety or at The Reservation
The registration sticker will be applied to the golf cart at the time of registration
You must hold a valid driver's license to drive a golf A valid temporary learner's permit will be honored providing the same rules for driving with a temporary permit are followed
The speed in the park is 10 MPH. the fine for speeding is now $50.00. fines double each violation
Golf carts must be in good operating condition. Loud mufflers and other noise issues need to be fixed before sticker will be
Golf carts must have working headlights to be driven at night. If a golf cart has no lights, you will not be allowed to operate it after Flashlights are not allowed to be used as headlights
No one will be allowed to "rise" on a golf cart while standing, squatting, or otherwise not sitting safely on a designated passenger seat. Drivers will not be allowed to have a child on their lap while
Golf carts may only be driven on roadways and golf cart
"No Parking" applies to golf carts as well as other vehicles. Handicap stickers or cards must be displayed on the golf cart to park in a handicap
Quiet time is 11:00pm to Loud music, horns or other loud noises from golf carts will not be tolerated.
No one will be allowed to drive a cart in an unsafe
River Bend Resort is privately owned property. We reserve the right to refuse service to anyone, if necessary. The campground is not responsible for accidents or injuries to our guests, or for loss of money and/or valuables of any kind. Also, please note that no lifeguard is on duty at our swimming pond. Children are to be always supervised by an adult. With your signature at check-in, you are agreeing that you and your family will comply with all campground rules and regulations as posted in the office and/or on the grounds.
All of our sites have water and
All sites are back in only
Each site is allowed 1 camping unit and 1 tent OR 2 tents
Each site is allowed 6 people aged 4 and above
Types of sites:
Premium sites – Sites along the beach
Waterfront sites – Sites along the river
Pull through sites – Only sites where you are allowed to drive forward
Double- up sites- Sites that allow 2 camping units and two tents OR 1 camping unit and 3 tents OR 4 12 people aged 4 and above are allowed on these sites
Inland sites – remainder of the sites